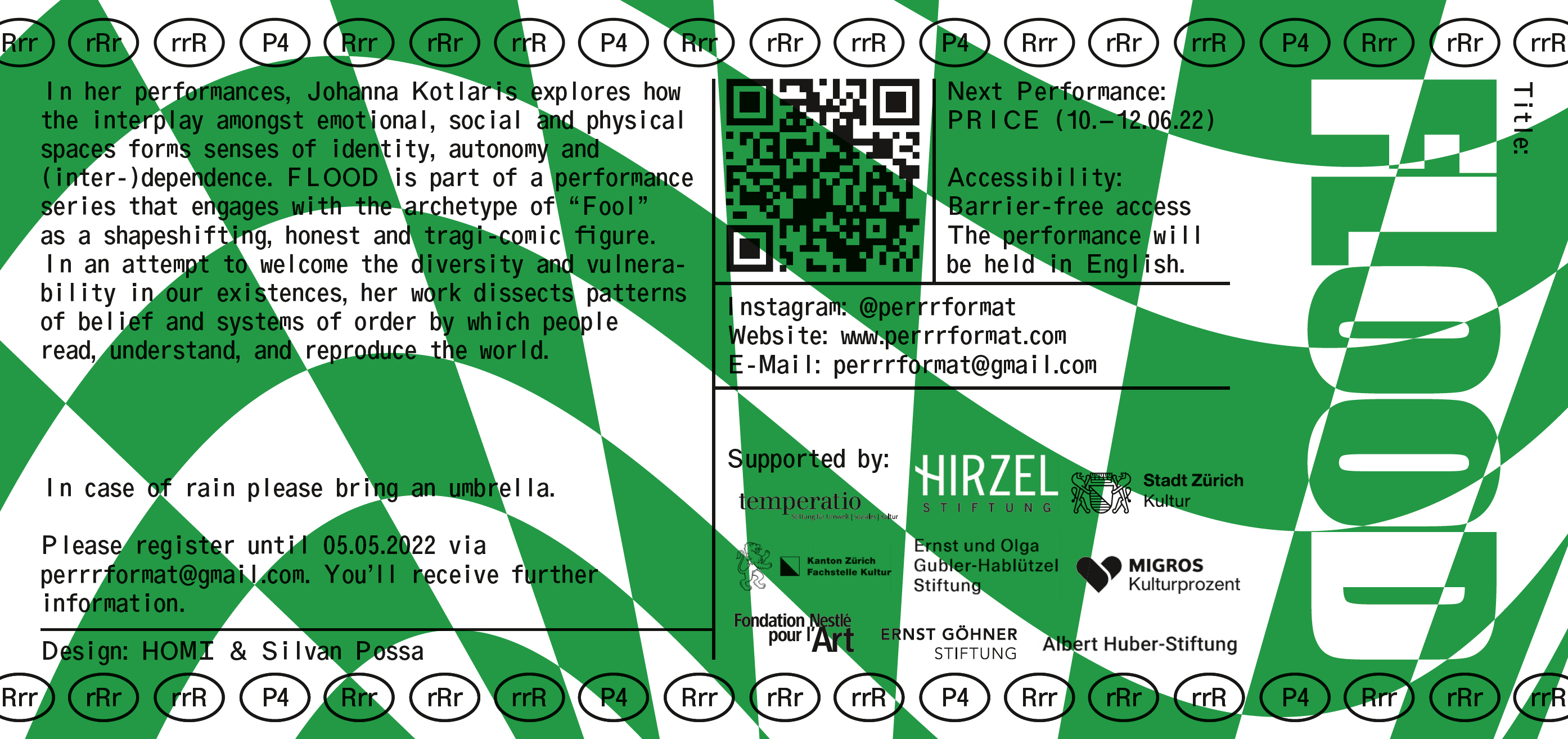 Perrrformat präsentiert Johanna Kotlaris mit FLOOD
In her performances Johanna Kotlaris explores how the interplay amongst emotional, social and physical spaces forms senses of identity, autonomy and (inter-) dependence. FLOOD is part of a performance series that engages with the archetype of "Fool" as a shapeshifting, honest and tragi-comic figure. In an attempt to welcome the diversity and vulnerability in our existences, her work dissects patterns of belief and systems of order by which people read, understand, and reproduce the world.

Datum: Freitag, 06.05.22

Zeit: 19:00

Dauer: ca. 45 min

Anmeldung: perrrformat@gmail.com

Mitnehmen: Regenschutz

Treffpunkt: MFO-Park Zürich Oerlikon
Unterstützt durch die Abteilung Stadt Zürich Kultur, Kanton Zürich Kultur, Ernst Göhner Stiftung, Migros Kulturprozent Genossenschaft Zürich, Nestle pour l'art, Hirzel Stiftung, Albert Huber Stiftung, Gubler Hablützel und Temperatio Stiftung.