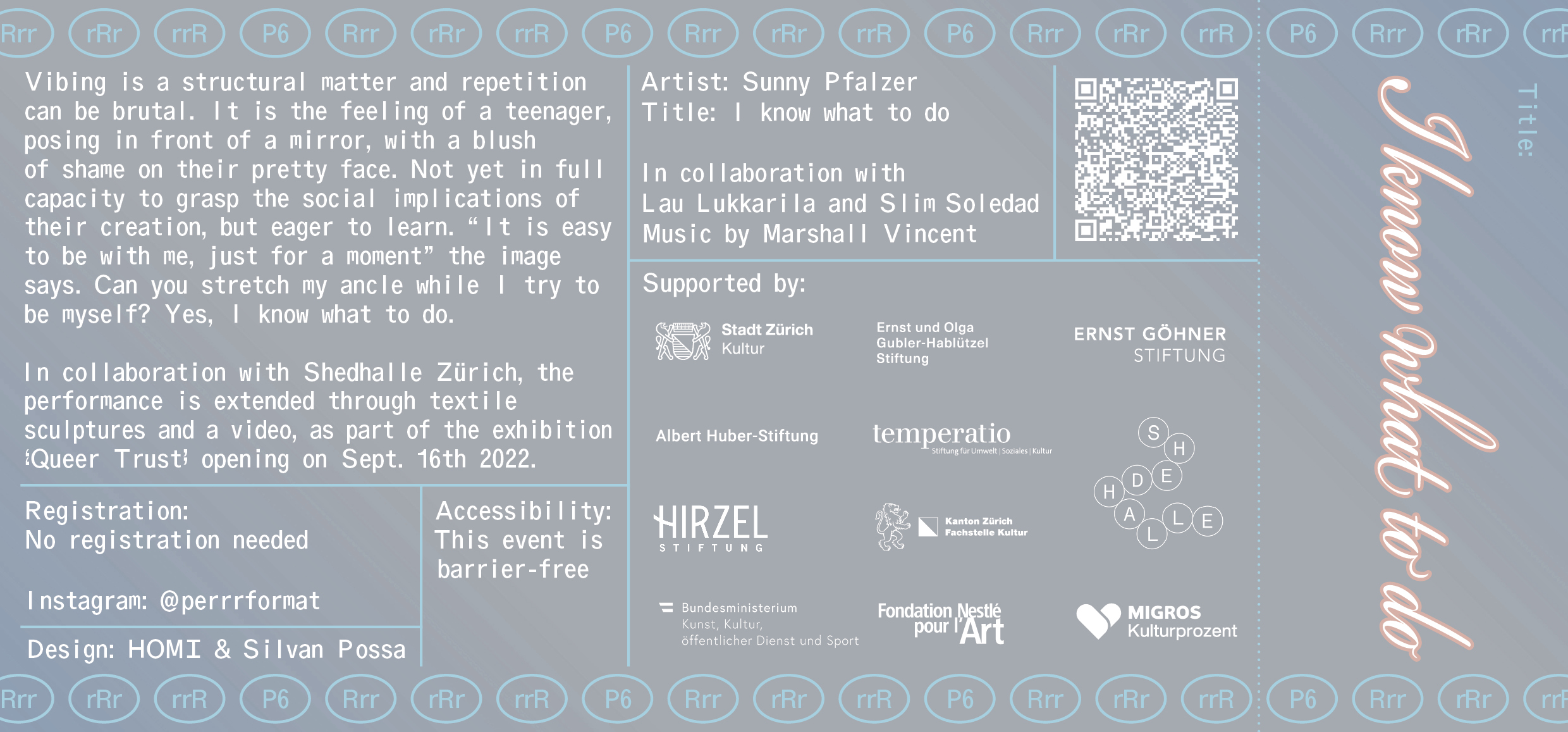 Perrrformat präsentiert Sunny Pfalzer mit I know what to do
Vibing is a structural matter and repetition can be brutal. It is the feeling of a teenager, posing in front of a mirror, with a blush of shame on their pretty face. Not yet in full capacity to grasp the social implications of their creation, but eager to learn. "It is easy to be with me, just for a moment" the image says. Can you stretch my ancle while I try to be myself? Yes, I know what to do.

Sunny Pfalzer in Kollaboration mit Lau Lukkarila und Slim Soleded
Musik von Marshall Vincent

Datum: Samstag, 27.08.22
Zeit: 18:00
Dauer: ca. 45 min

Anmeldung: keine Anmeldung notwendig

Treffpunkt: Tramhaltestelle Tüffenwies
In collaboration with Shedhalle Zürich, the performance is extended through textile sculptures and a video, as part of the exhibition "Queer Trust" opening on Sept. 16th 2022.


Unterstützt durch die Abteilung Stadt Zürich Kultur, Kanton Zürich Kultur, Ernst Göhner Stiftung, Migros Kulturprozent Genossenschaft Zürich, Nestle pour l'art, Hirzel Stiftung, Albert Huber Stiftung, Gubler Hablützel, Temperatio Stiftung und das Bundesministerium Kultur, Kunst, öffentlicher Dienst und Sport.